Millbury National Bank Presentation Folder with Step Sheets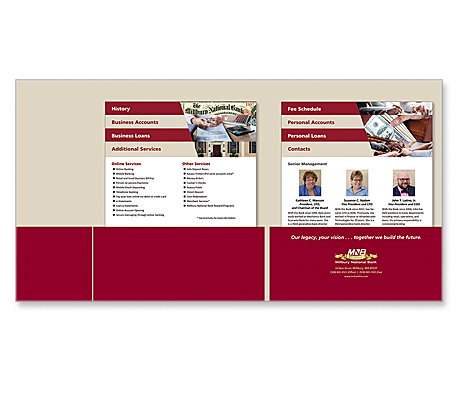 The Millbury National Bank sought a means to present the essential information about its offerings for both personal and business banking in a single, easy-to-follow package that could be handed out to new and prospective customers.
Working closely with their team, we reviewed the full range of the topics they needed to cover, developed the content for each, and created a presentation folder with a set of step sheets that are modular in nature. Each sheet is devoted to a specific topic. See more about this project.